Новости
Delegation from California USA visits Boai NKY
2019-04-08 Количество чтения:312
The political and business delegation from California state which participated in Henan International Investment Fair, made a visit to Boai NKY under the leadership of Mayor Pro Tem Samuel Kang (City of Duarte, CA) in the afternoon of April 6th, 2019.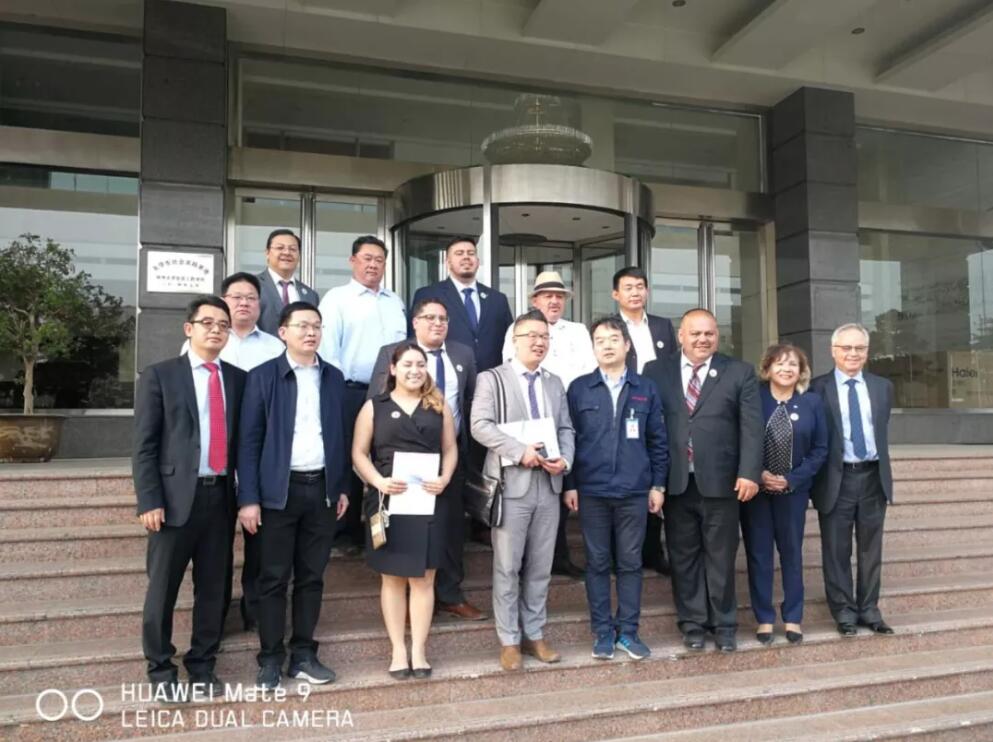 Group photo of guests
All guests were given a warmly reception in Boai NKY by our Vice president-Mr. Wong Jiangqiang. Mr. Wong made a brief introduction on the development history of Boai NKY, and a detailed description of business progress in markets of functional polymer materials & precise medical service. As an international operation company, by acquisition of a biogical company-Bio Vision (completed on March, 2018), and in-depth cooperation with Illumina, a leading company in high-throughput genome sequencing technology, Boai NKY has created extensive business relationship with California state, which brings us a promising prospect to technology application in aspects of medical research & clinical diagnosis.
25% special tariff is placed on polymer materials that Boai NKY exporting to US market (Two kinds of polymer materials were categorized as special tariff products in List 2). Taking this unfair treatment as example, Mr. Wong stressed his belief that China and the US both stand to gain from cooperation and lose from confrontation. Mr. Wong do hope that all delegates could pay full attention to the tariff issue, and play respective influence on trade negotiation between China & US for a win-win result by withdrawing special tariff on both sides.
Mayor Pro Tem Samuel Kang, together with Mayor Mr. Rey Leon and Supervisor Mr. Rodrigo Espinoza (Merced County, CA) gave positive responses to Mr. Wong's belief. They all hope that the trade war between China & US could be peacefully ended as soon as possible, which is also the main purpose of the visit of delegation. They completely agree with us that China & US should be friends instead of enemies.

Vice chairman wang jianqiang was introducing the company's development to the guests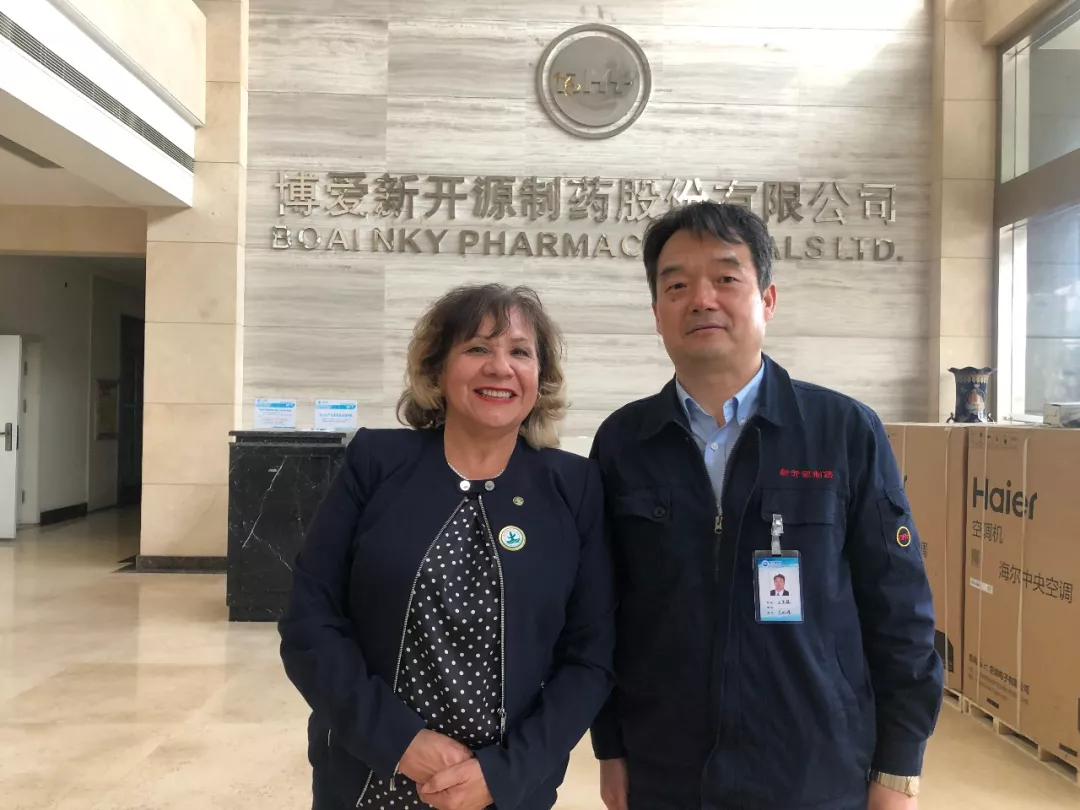 Ms. Carmen Montano, city councillor of Milpitas, poses for a photo with Mr. Wang jianqiang
Boai NKY received high praises from delegates for our green development concept, clenn energy actions & energy conservation and environmental protection efforts. By fully understanding of Boai NKY's business distribution in precision medicine market, our visitors begin to place great hopes to the application prospect of Boai NKY's new medical detection technologies apply to clinical medicine.
Senator Ms. Carmen Montano from Milpitas city (where Bio Vision compnay located) was very suprised & excited about our acquisition of Bio Vision. This is the first time she visits China, but China's development is quite beyond her expectation. She's willing to do the best to motivate interactions between Chinese and US companies for healthy & rapid growth in business.
Relevant leaders from Henan Provincial Government, Jiaozuo Municipal Government and Boai County Government participated in the conference.